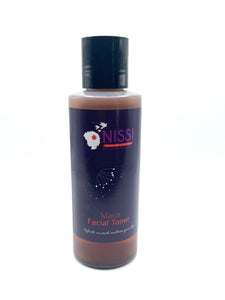 Maua Facial Toner is made of water; apple cider vinegar infused with five skin benefiting herbs.
After scrubing/washing your face, use Maua Facial Toner.  The benefits of Maua Facial Toner are to cleanse and maintain the acid mantle of your skin.
Ingredients:
Water, Apple Cider Vinegar, Glycerin, Witch Hazel, Lavender, Calendula, Horsetail (Equisetum), and Rose Petals.